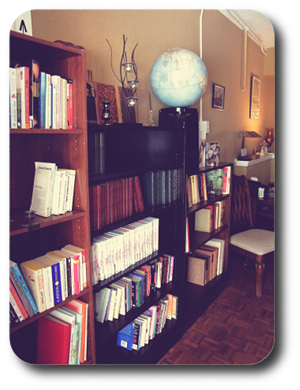 Come on in!
We have over 4,000 books in stock, which we carefully select to find interesting stories and relevant content in quality condition. We keep our store at strict humidity and air quality standards to keep each and every book in it's best possible condition.

If you are looking for a good novel, a classic story or an interesting how-to on gardening, we have something for you. From Cook Books to U.F.O.'s, our quality of content far outweighs the quantity of books on the shelves.
Please note that our local shop is temporarily closed!
Until we have moved into our new space, you can always search our inventory using the box at the top of this page to order online.
---
Search our Amazon store
You are more than welcome to search our Amazon Store for any titles or authors you'd like and then pick up your selections in our store for great savings.

---
Email us your requests
Do you have a favorite author? Having trouble finding a certain book? We filter through tens of thousands of books each month to select our stock and we'd be more than happy to keep an eye out for anything you're looking for. Since we are not ordering directly from a supplier, we cannot guarantee we will find every book on your wishlist, but we will give our best efforts to help you find exactly what you want.
Email us at Flying Beagle Books and we will add your requests.
---